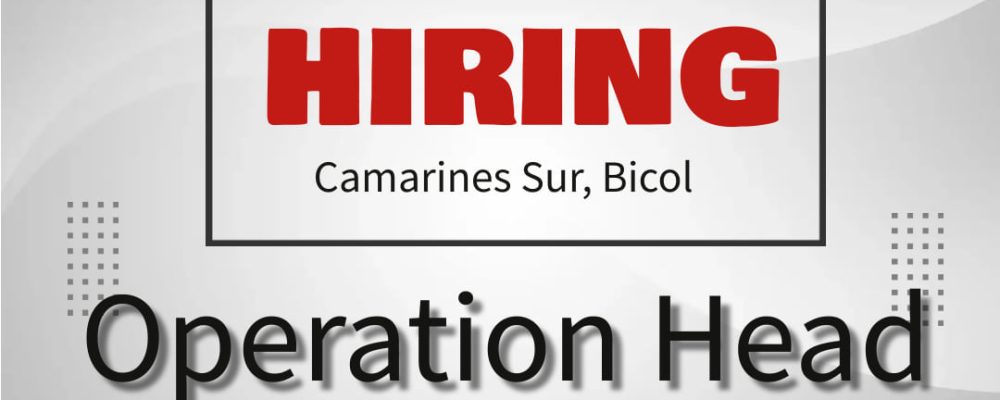 Operation Head (Power Plant)
- Direct and manage the operations of the power plants in the 3 islands
- Formulate plan and programs to meet the goals of the company while ensuring the safe and efficient operations of the power plants and distribution systems
- Ensure that the organization is well-designed to accomplish the department's objectives
- Ensure that the work schedules, work environment, tools and implements are well-designed and adequate for all employees
- Ensure the overall safety of the power plants
Establish key performance indicators of the operations group.
- Must be a licensed Mechanical or Electrical Engineer
- PEE or PME is a plus; having a post graduate degree also an advantage
- Must have a minimum of 5 years working related experience in the power industry and at least with 2 in power plant operations or distribution operations in a supervisory/ managerial capacity.
- Must have good written and oral communication skills, fluent in English and Bicolano
- Must have working/ functional knowledge of basic computer applications for Microsoft business.
- Functional proficiency in ETAP, MS Project, AUTOCAD and similar technical software is an advantage.
- Knowledge of labor relations principles is an advantage.
- Preferably applicants from Bicol area
- Applicants must be willing to be assigned in Camarines Sur (Caramoan/ Garchitorena area)

Caramoan, Camarines Sur, Bicol, 4406, Philippines